Gallitzin Artifacts Restored to Chapel House

The Catholic Register, Monday, January 21, 2008
In the autumn of 2007, Marilyn Conlon of Virginia visited the Prince Gallitzin Chapel House in Loretto bringing with her some rare artifacts of the Prince - Priest.
The items presented by Mrs. Conlon included a large, hand-painted porcelain fruit bowl with four smaller, matching bowls, and an early plaster - cast figure of the Christ Child in the manger, said to have been used to decorate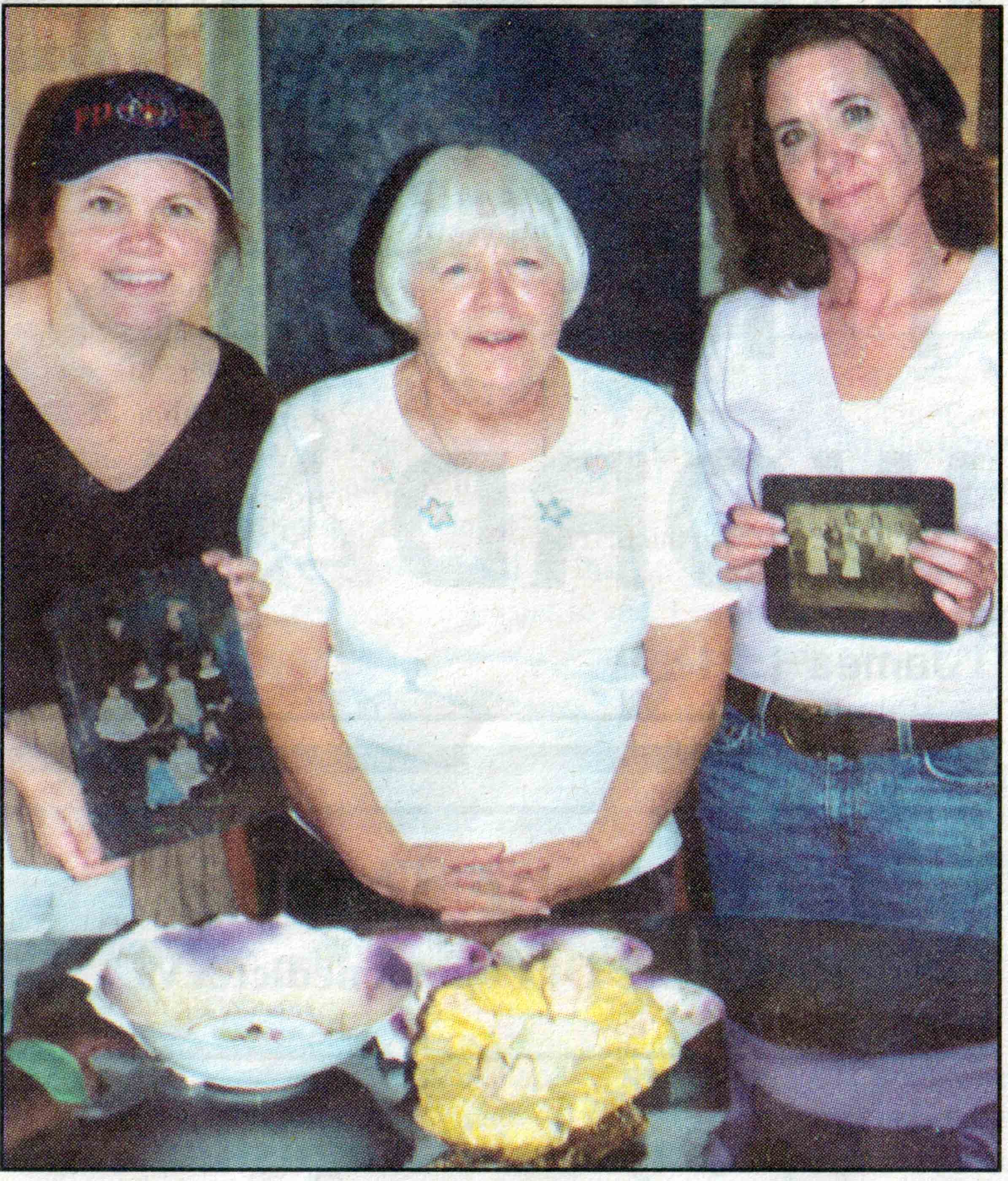 the first church at McGuire's Settlement (Loretto) at the time of Father Gallitzin's first Midnight Mass there at Christmas 1799.
The artifacts came to Mrs. Conlon from her parents, the late Dr. and Mrs. Elliott Flick. Dr. Flick was a physician who maintained an office in Loretto in the the 1930s and 1940s. The Gallitzin artifacts were given as a gift to Dr. Flick by the Daughterty sisters who lived near his office. They had received them from a relative in the McConnell family who had been adopted and raised by Father Gallitzin.
According to Frank and Betty Seymour, postulators of the Cause for the Beatification and Canonization of the Servant of God Demetrius Gallitzin "Artifacts of Father Gallitzin help enrich his life-story now being compiled by the Commissions appointed to research his life and times; therefore, they are greatly appreciated."
Mrs. Conlon also donated two early family photographs; a 1907 photo of her father as a ten year-old child with his teacher and classmates at the Loretto school, and a hand-colored tin-type of the children of a local family.
The Seymours have announced the creation of a special fund for donations to further Father Gallitzin's Sainthood Cause. Click here for information on how to make a donation.
Picture above - Marilyn Conlon of Virginia (center) visited the Prince Gallitzin Chapel House in Loretto with her daughters Patricia Girard and Eileen Clarke to make a donation of precious artifacts of the Prince - Priest.